Larry & Barbara Magnuson
The Magnusons lead retreats at our Colorado and New York and Georgia locations.
Larry and Barbara came to SonScape Retreats after serving 25 years in the local church. In 2002, they were chosen to lead SonScape Retreats when our founding couple, Bob and Sandy Sewell, began their transition out of the leadership role. Bob and Sandy retired in 2006.
Larry's pastoral career took them from the inner city of Chicago to the suburbs of Minneapolis. He served in a variety of roles, beginning as a youth pastor, then associate pastor, followed by church planter, and finally the lead pastor over a growing suburban church and large staff. Barbara was at his side, as they always saw themselves as a team in ministry. In 1990, a crisis in their extended family brought them to a place where they questioned if they wanted or even could stay in ministry. Their journey brought them to SonScape Retreats. During their week on the mountain, God did a profound work in their lives.
Read more . . .
Larry's passion is to bring health to the individual lives of those in full-time Christian leadership. Having walked this path, Larry recognizes that, "We in ministry can become masters of self-deception, which can negatively impact both our families and our ministries. Jesus' call to come away with Him to a quiet, restful place is an essential part of living a purposeful, resilient life."
Larry's ability to listen and discern well has helped many to find hope and healing. Barbara brings compassion and depth to the team. Her life has been a series of long, intense journeys with the Lord – the journey of self worth, grace, obedience, trust and living a radically thankful life – to name just a few. Barbara adds a fresh perspective in relating to others that flows out of her reflective, spiritual walk with God. In addition to leading retreats, they have shared the SonScape experience with those serving on five continents as well as speaking at many conferences here in the USA.
Larry and Barbara both graduated from Bethel University in St. Paul, Minnesota. Larry went on to receive his Masters of Divinity degree from North Park Seminary in Chicago, Illinois.
Read less . . .
Our thoughts go to the deep counsel received in that 'room' with you, Larry and Barbara. We had never thought "I am a spoken word of God" before . . . but hearing it from you set off waves of new thoughts, new perspectives, new paradigms. Your sweet counsel and your perceptive spirits turned that room into a sanctuary . . . a refuge. . . a safe haven of true rest for the weary soul.
Randy and Kelly Vaughn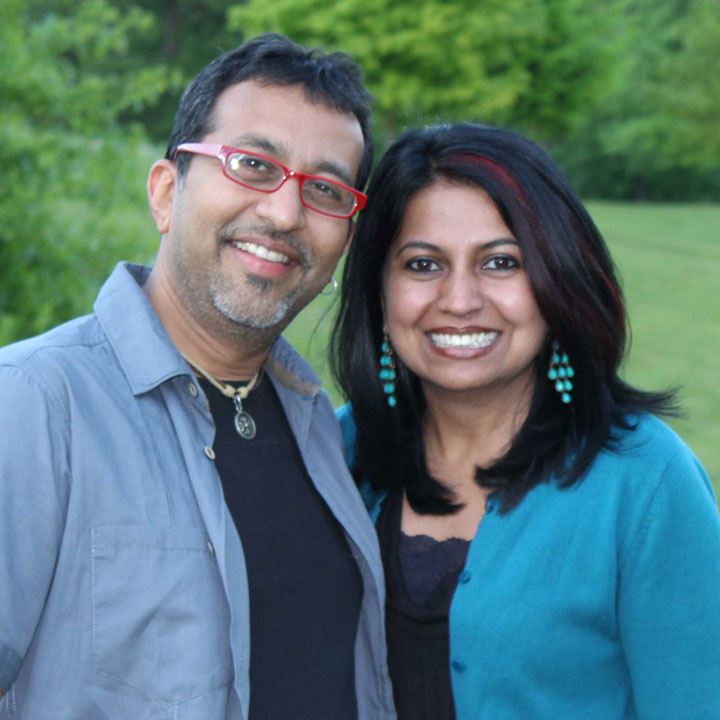 Rob & Shini Abraham
Rob and Shini Abraham lead our international retreats, as well as lead an occasional retreat at our Colorado site.
Click here for more info.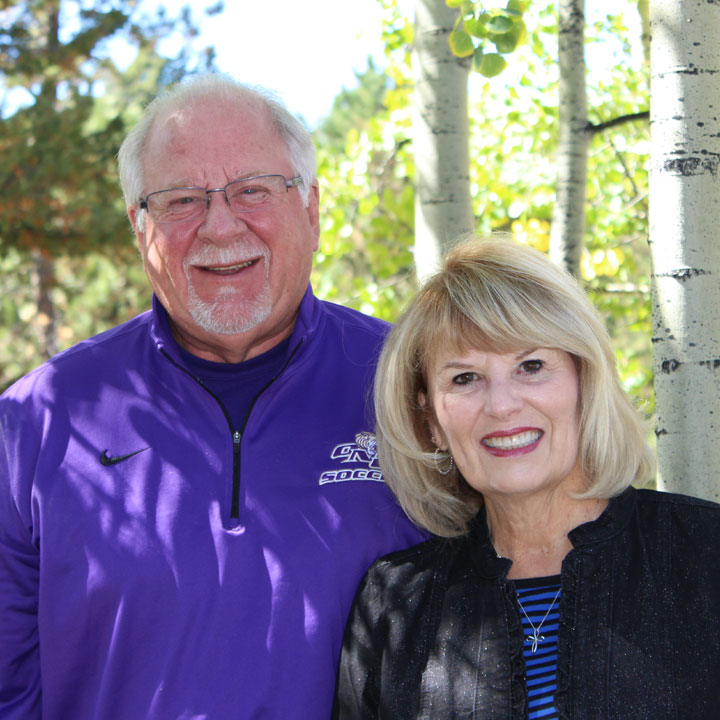 Bob & Jeanne Blahnik
Bob and Jeanne Blahnik work on a part-time basis for SonScape Retreats and lead Core retreats in Colorado.
Click here for more info.