Colorado
Our Colorado site is nestled in the pine trees high up in the Rocky Mountains. Just a 45-minute drive from the Colorado Springs airport or two hours from the Denver airport, you will enjoy clean mountain air and inspiring views of Pikes Peak.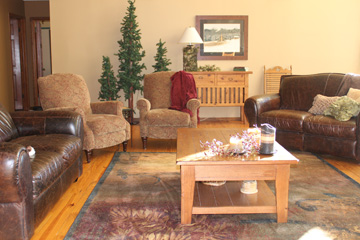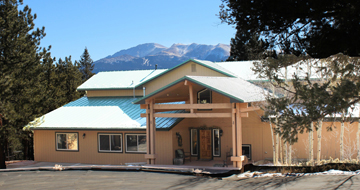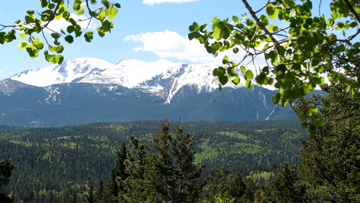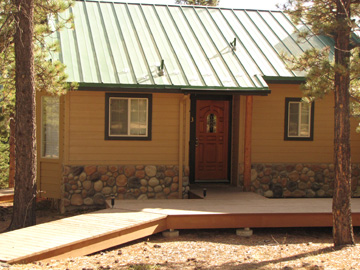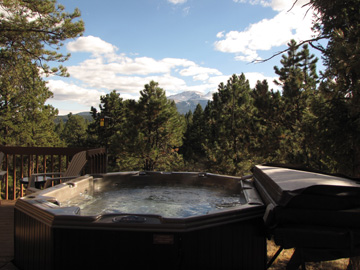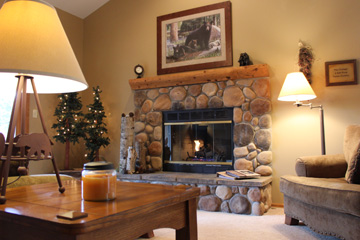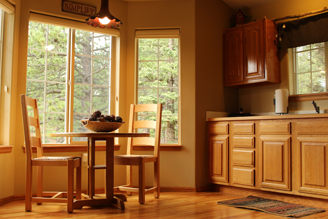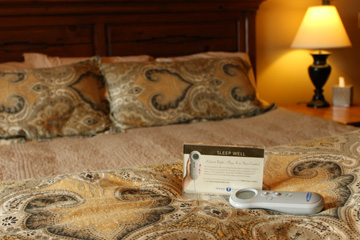 Additional info . . .
Our Retreat Center provides a warm gathering room and large dining area. Guests stay in private suites that have a cozy living room with a gas fireplace, balcony, small kitchenette for breakfasts in your suite, full bathroom, and bedroom with a Sleep Number king bed. You can relax in a hot tub set among towering pines and experience our special Prayer Walk. There are state parks and hiking trails nearby, interesting natural attractions to explore, and quaint mountain towns to visit during your free time.
SonScape Retreats/Colorado Location
Where we are located . . .
SonScape Retreats in Colorado is located high in the Rocky Mountains, about 30 minutes west of Colorado Springs at an elevation of 9,100 feet. Year-round travel is convenient both by car or air. We are 45 minutes from Colorado Springs and 2 hours from Denver.
While spending a week at SonScape, the Lord led me beside still waters as I looked at the mountains, walked through the woods, sat on a rock overlooking the valley, waited on Him.
Laurie Doden